Published on Dribbble / ui | Farhan Hadi Priatna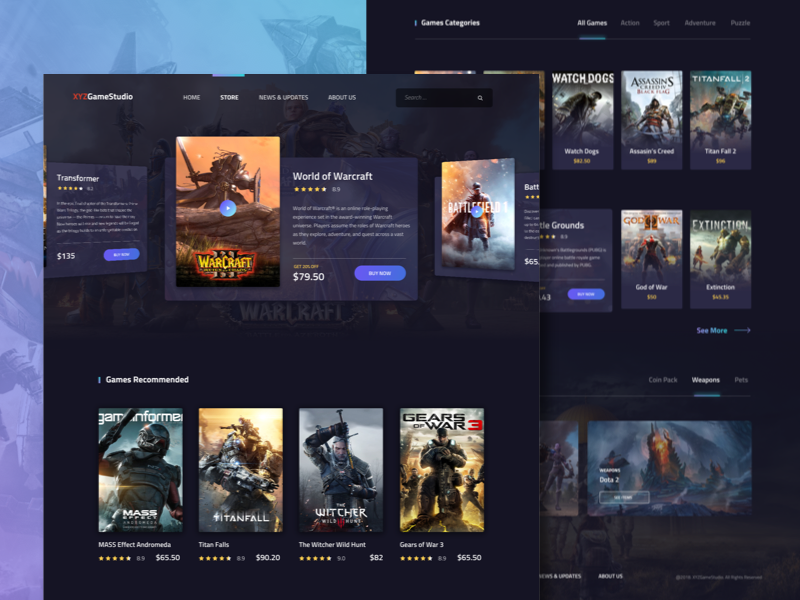 My exploration to create a market place for games . So the player can browse, purchase the game, and buy virtual item likes coin, weapon etc.
Slider concept inspired by @[33073:Dwinawan] (Suwun mas e)
Always ready to work on exciting projects farhan.fhp@gmail.com
Supported by the Adobe Fund for Design.