Published on Dribbble / ui | Zhenya Rynzhuk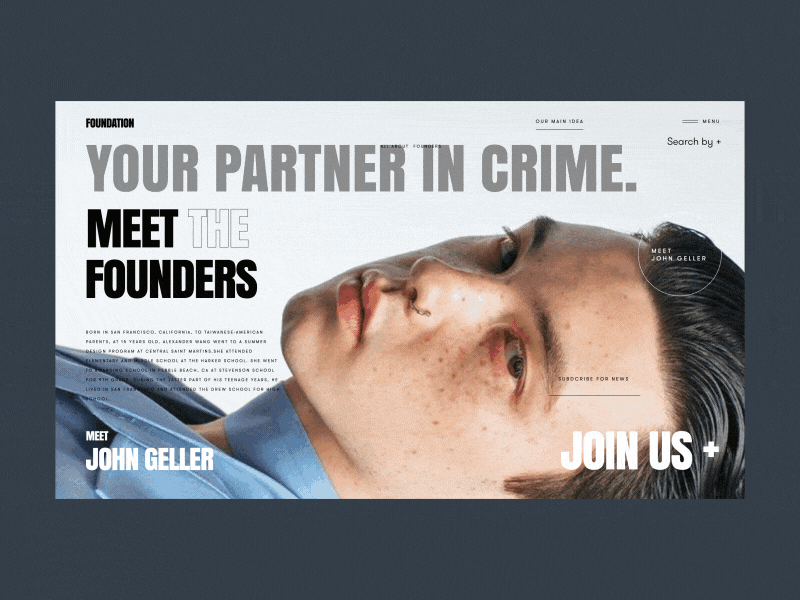 Yo,
Today, I am glad to share with you another animated page for the Foundation marketplace project. This shot shows the transition between the Founders pages. The guys behind the platform really stand out with their philosophy and bold approach to doing things. The idea of the page was to convey these values in the best manner possible, look bold and rad.
Eager to hear your thoughts and comments!
Stay tuned for more shots on this exciting project 🙂
Cheers!
Press "L" to appreciate it
Supported by the Adobe Fund for Design.