Published on Dribbble / ui | Virgil Pana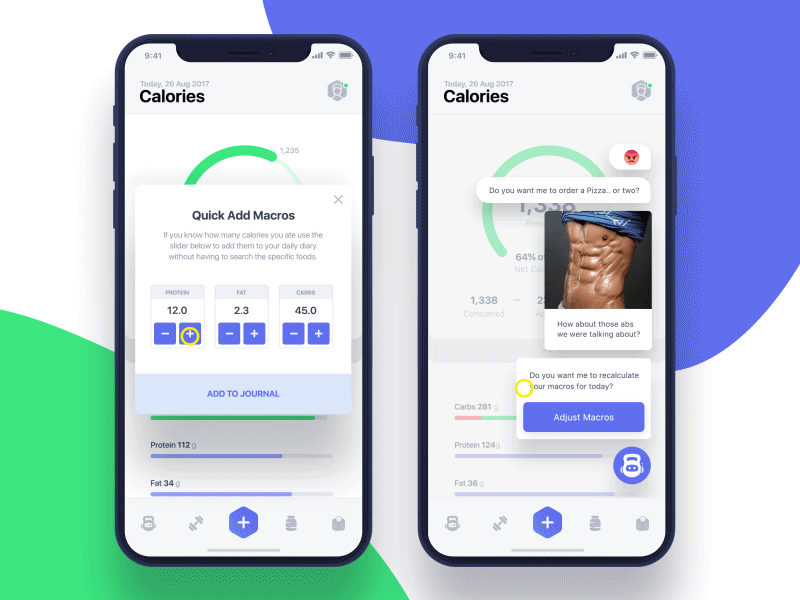 A funny interaction I did for an AI powered fitness app, here the bot attempts to motivate you when you overeat and helps you by adjusting your macros accordinally just like a personal trainer.
What makes FITSY different from all the other fitness apps is it's AI/Bot virtual assistant that can assist you in making decisions based on your stats, having all the nutrition and exercise calculations done for you no matter what your level and know how is, and most importantly keep you motivated just like a personal trainer to reach your fitness goals.
Featured articles on Prototypr:
Supported by the Adobe Fund for Design.