Published on Dribbble / ui | Floris Verloop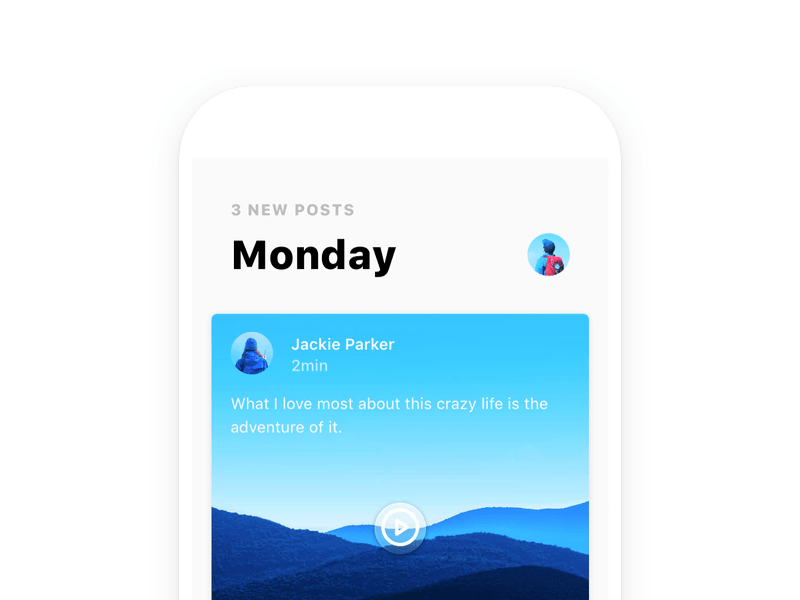 Create the perfect feed, then scroll to refresh. With Fiber, you'll get a pre-made loader and scrolling feed. Drag down far enough and it will show a smooth refresh animation. Download the Fiber UI Kit and give it a try! If you still don't have Framer, start today and get 4 free months.
Supported by the Adobe Fund for Design.