Published on Dribbble / ui | Jurre Houtkamp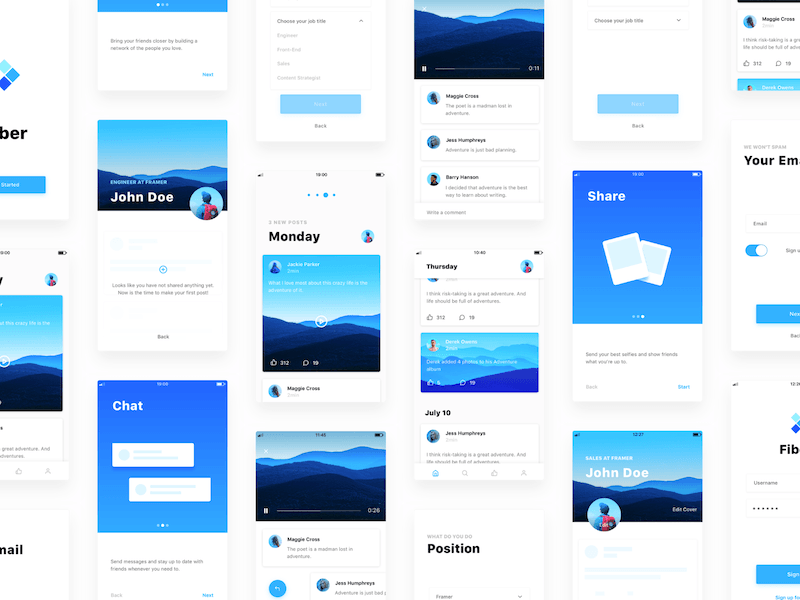 Here's a quick overview of everything you can make with the Fiber UI Kit. Whether it's an onboarding flow, a scroll UI or a video player — we've laid down all of the basics so all you have to do is tailor each interactive pattern to your project.
Supported by the Adobe Fund for Design.