Published on Dribbble / ui | Lewy Dohren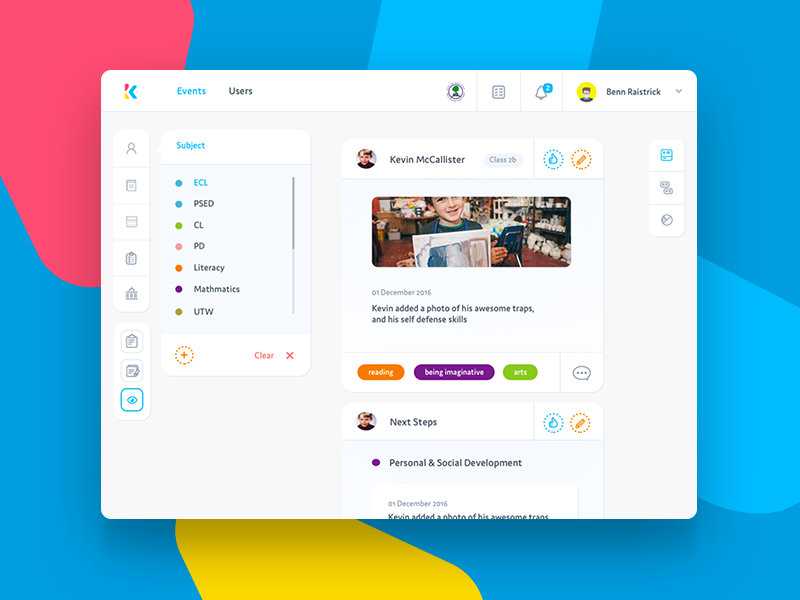 Here's a shot of the feed from the education platform we designed with Kinteract. The platform allows parents, teachers and student to interact seamlessly with learning development. Viewing with ease the ongoing progress and having the ability to collaborate on each individual moment throughout the education journey.
Take a look at the full case study here
We love working in education so if you have a project you would like to collaborate on, let us know! Just say hi and we can start the conversation.
Supported by the Adobe Fund for Design.