Published on Dribbble / ui | Zak Steele-Eklund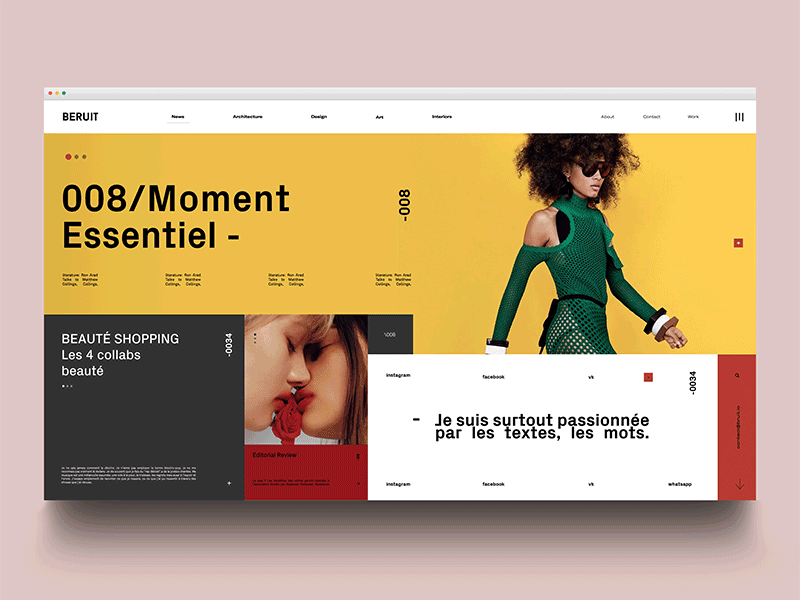 This is a landing page concept that I created for a French fashion site that I was working for earlier this year. I was tasked with a complete overhaul of their site which had been active since 2009, and was starting to show its age. Ultimately, we went for something a little more toned down than this., whilst retaining a large part of the functionality and features here. Regardless, I'm happy to share it. Have a great week guys!
btw congrats to the winners of the invite contest last week, great work both of you, well deserved!
Supported by the Adobe Fund for Design.