Published on Dribbble RSS by Hittter / Views | outcrowd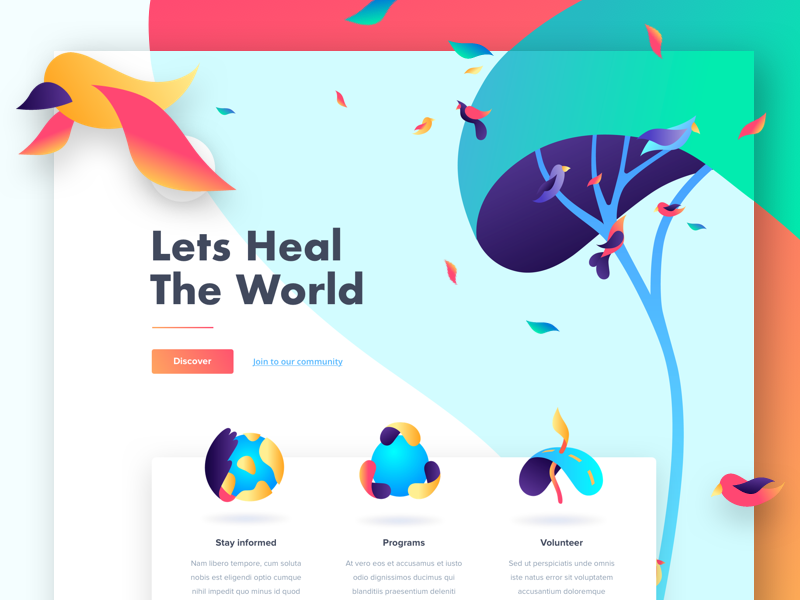 Hey guys!
We have something very exciting to share with you today. Here at Outcrowd we all care nature and environmental protection. Here is a landing page that shows interconnection of humans and nature – a concept for environmental protection website. Let us know your thoughts on the this topic and click L.
***

Want to say hi?

Drop us a few lines at hello@outcrowd.io

Or be a part of our community at:

Twitter – https://twitter.com/outcrowdstudio

Instagram – https://www.instagram.com/outcrowdstudio
Supported by the Adobe Fund for Design.