Published on Dribbble / ui | Benn Raistrick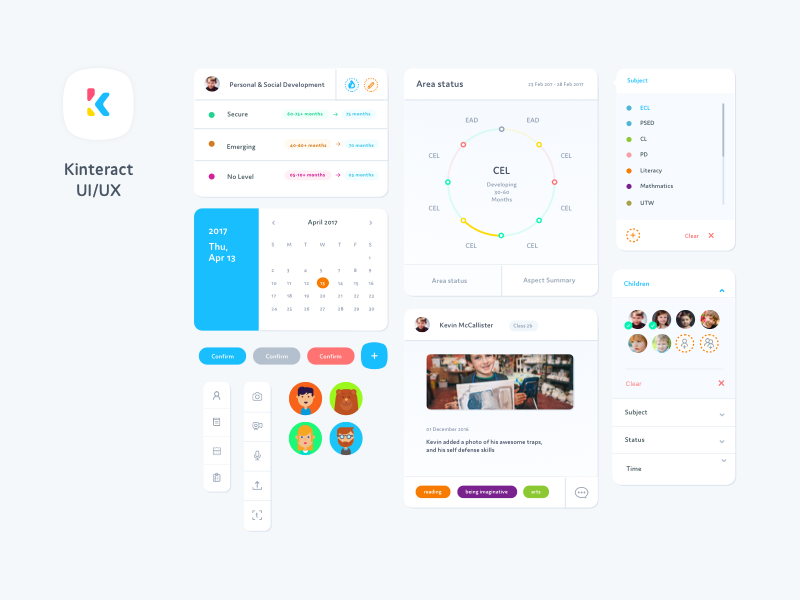 Here is some of the components from the design system we created for the Kinteract team, much of the UI looks at accommodating child, teacher and parent interactions so has tones of being both playful and functional/accessible.
During the collaboration we looked at the user flows and experience being contextual and removing unnecessary levels.
If you like this why not checkout more or you can reach out for a chat
Featured articles on Prototypr:
Supported by the Adobe Fund for Design.