Published on Dribbble / ui | Den Serduke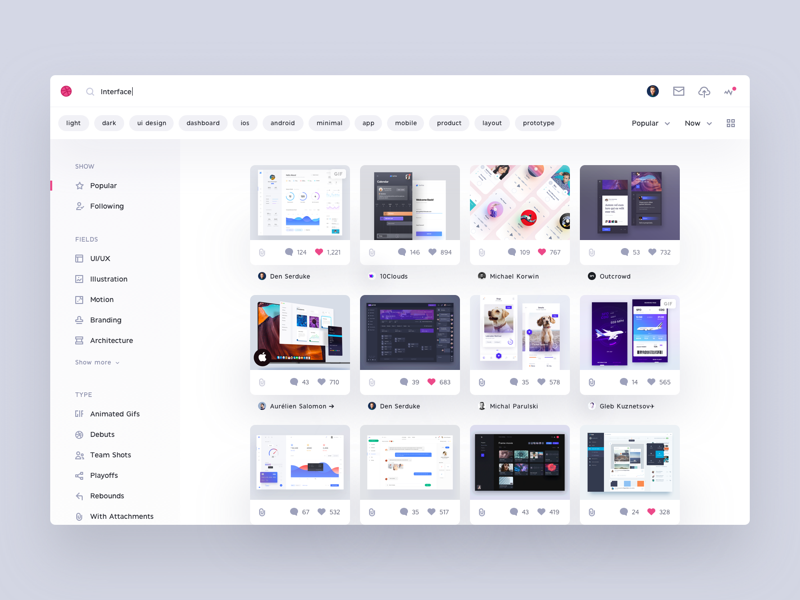 Hi folks,
Happy to present to you my vision of the Dribbble look and feel. I wasn't able to test my UX hypothesis out in the way the guys from Dribbble team do. So the concept is based on some UX brainstorm and things I wish Dribbble would have.
Press "L" to show some love! 💕
Check out more work
—–
Stay tuned!
Featured articles on Prototypr:
Supported by the Adobe Fund for Design.