Published on Dribbble / ui | Sergey Golodyaev
Published on Dribbble / ui | Yaroslav Zubko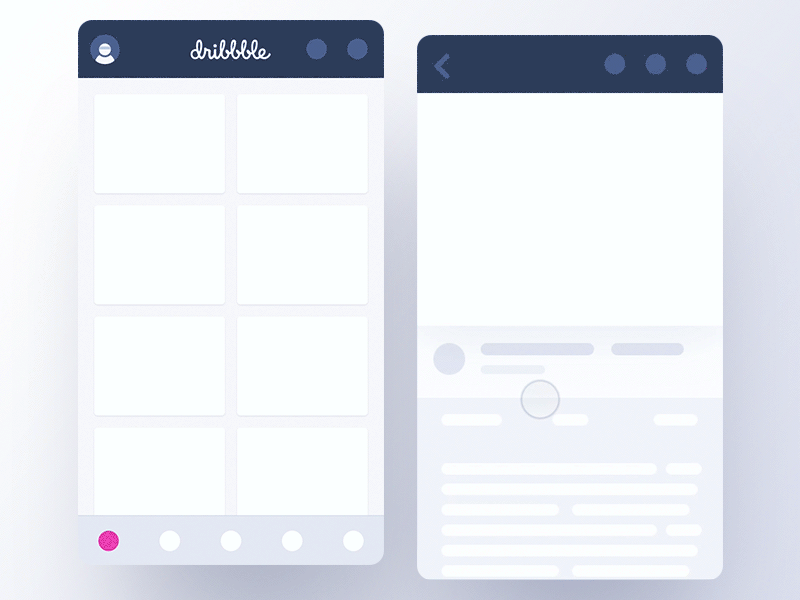 Hey there,
We all love Dribbble app, don't we?🤔
So here i just wanted to show up a couple additions to increase usability on the taller screens as well as just add some fun to the "reload" animation. I mean why not, if it doesn't hurt usability, it may just increase user involvement, engagement level and promote the brand of course.
Eager to hear your thoughts and suggestions on the topic.
Have an enjoyable day and stay tuned 😉
Published on Dribbble / ui | Jenia Stratila
Dribbble app concept that you could use only with one hand.
Supported by the Adobe Fund for Design.