Published on Dribbble RSS by Hittter / Views | sergeishilo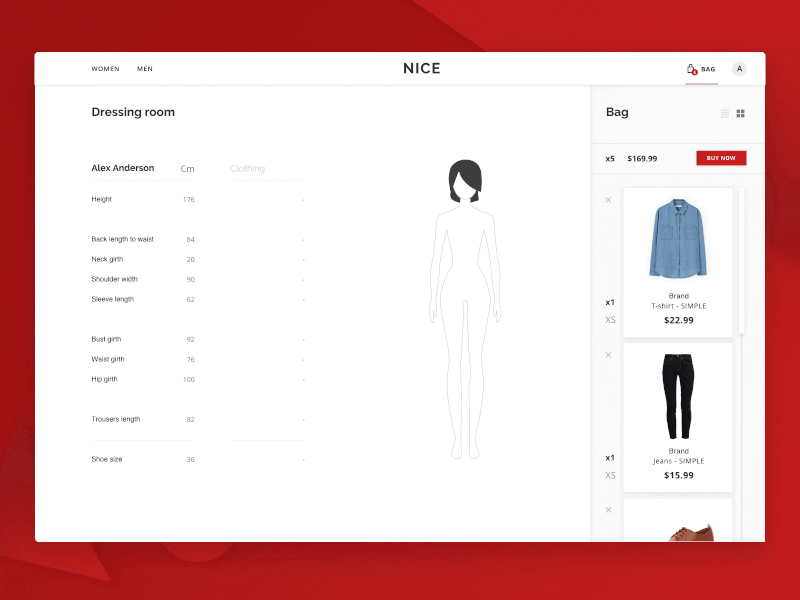 Concept of dressing room was created during "Nice" UI kit development for online shops. Inspired by USSR game for girls where they dress paper dolls.
And thanks to @Gregory Muryn-Mukha for support with gif-resizing!
Supported by the Adobe Fund for Design.