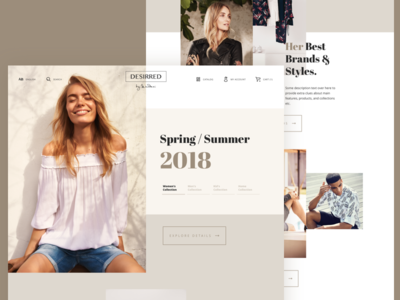 Hey there,
Starting a series of sneak peeks of the project I've been working on since the beginning of spring. It's summer now so time to show some stuff for public 😉
New refreshing domain to work in — fashion — brought some new approaches to my design routine especially when it comes to layout.
Glad to hear any feedback on this. Stay tuned, promise to post more 😉
Featured articles on Prototypr:
Supported by the Adobe Fund for Design.