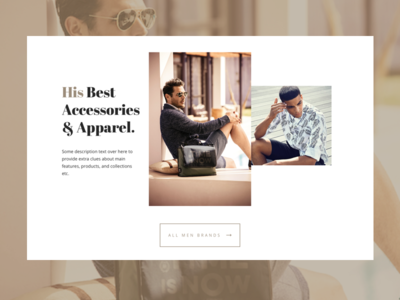 Another version of the category card for the fashion online store. It's always challenging to balance between how many elements is enough and how many is too many. The purpose was to keep everything super simple. Hope I didn't lose the identity of the brand.
What do you think? To compare with other shots check out the whole project Desired Store
* * *
Follow for more design stuff on
Behance | Twitter | Instagram | Facebook
Supported by the Adobe Fund for Design.