Published on Dribbble / ui | Olga Akimova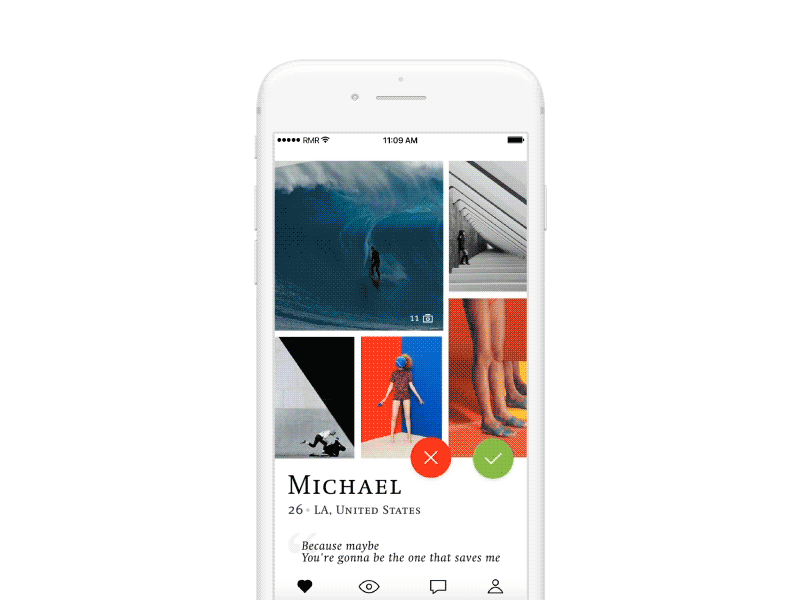 I've imagined how an unplanned but loved kiddo of Tinder and Pinterest would look like. Besides flattering selfies, you see what art users claim to like. No more running away from a date after realizing they are into Adolf Hitler (the painter!). You are welcome.
Supported by the Adobe Fund for Design.