Published on Dribbble / ui | Marcus Hoang 🏀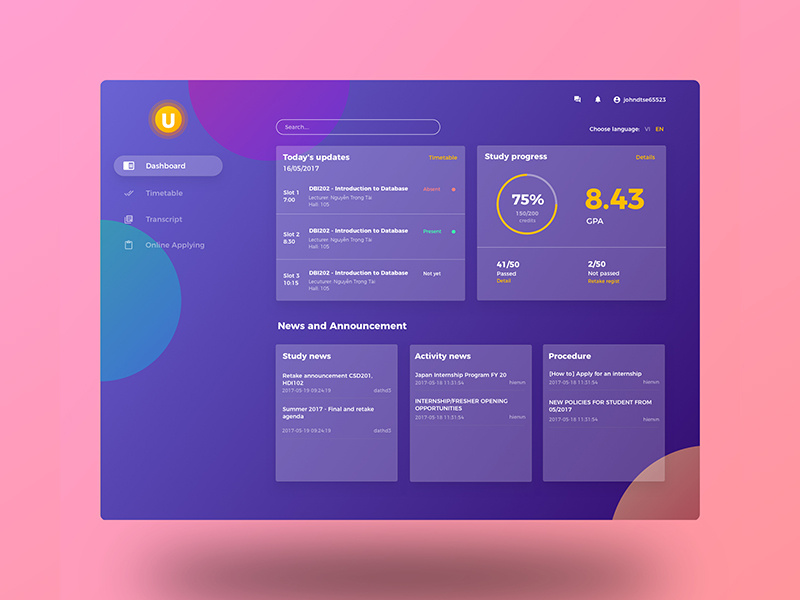 Hello, it's me again.
Backing with a slightly new look at the dashboard design, which is featured on my Behance at: https://www.behance.net/gallery/52935967/Weekly-UI-challenge

————————-

Follow my instagram: http://instagram.com/marcus.q.h

and Behance: http://be.net/thunderlion
And, don't forget to press "L". Thank you guys
Featured articles on Prototypr:
Supported by the Adobe Fund for Design.