Published on Dribbble / ui | Romain Briaux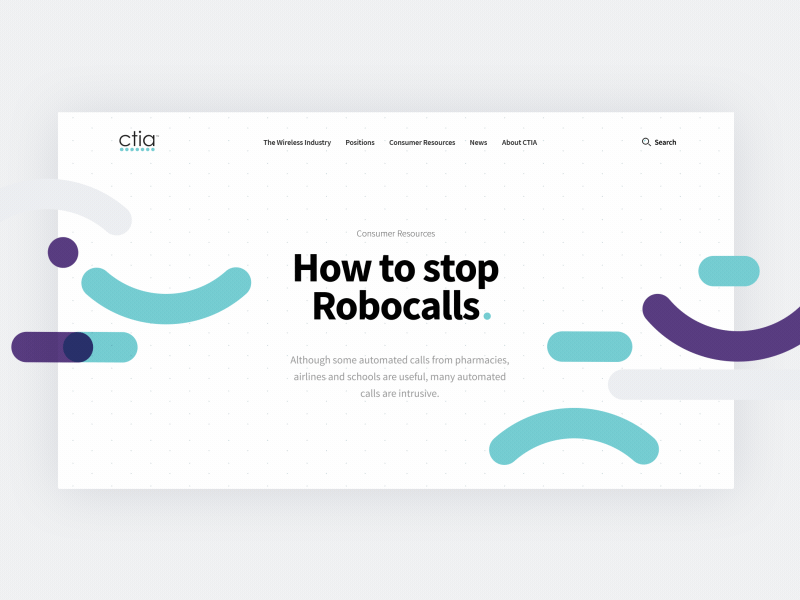 Earlier this year we worked with CTIA, a trade association representing the wireless communications industry in the US, on the redesign and development of their website.

This is a motion of one of the page's hero we've created for them.
__

A special shout-out to Anh Nguyen, @[56552:David] Navarro on the design, Jeremy on the project management and the awesome developers team who worked really hard on it Finnur, @Jérémy Barbet, Einar, Ólafur, Hrafn and Maggi.
Supported by the Adobe Fund for Design.