Published on Dribbble RSS by Hittter / Views | OliwiaP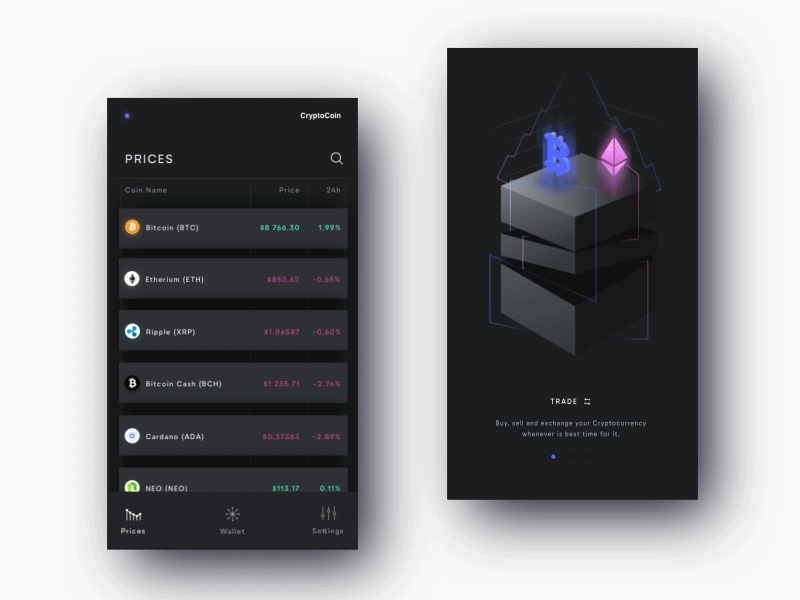 Hi there dribbble :v:
Long time no posting but recently I've been working on some super cool NDA project here at 10Clouds! That's why I decided to create this cryptocurrency app concept just to self-grow my skill and knowledge about blockchain world.
Cryptocoin is app concept that connects market with easy access to your investments. The shot contains illustrated onboarding with a market view and cryptocurrency detail page. Stay tuned for more features and screens!
I hope you like it!
Thanks for watching! Let's connect:

10clouds.com | Facebook | Twitter | Instagram | Behance

We're available for new projects! Tell us more at hello@10clouds.com.

Would you like to join our design team? Send your portfolio at careers@10clouds.com.
Supported by the Adobe Fund for Design.