Published on Dribbble RSS by Hittter / Views | OliwiaP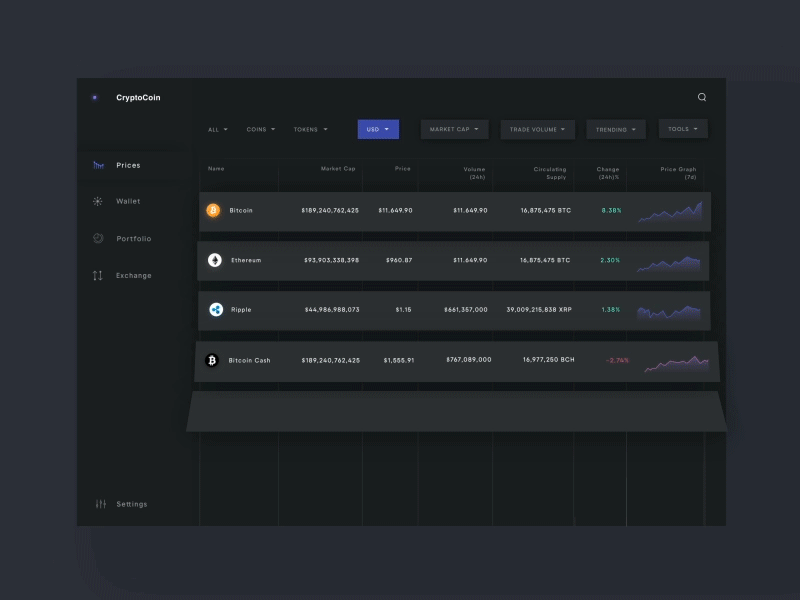 Hello there!
Now is the time for a desktop version of CryptoCoin App. The screen shows interactions between Price List and single Crypto Currency Page view. The main goal was to make main functions visible as possible and at the same time to keep the rest of information clean that they would be user-friendly to find.
Hope you like it!

P.S: Happy Women's Day for every talented girl here on Dribbble and especially for ladies from 10C! ✨💖
Thanks for watching! Let's connect:

10clouds.com | Facebook | Twitter | Instagram | Behance

We're available for new projects! Tell us more at hello@10clouds.com.

Would you like to join our design team? Send your portfolio at careers@10clouds.com
Supported by the Adobe Fund for Design.