Published on Dribbble / ui | Brian Hoff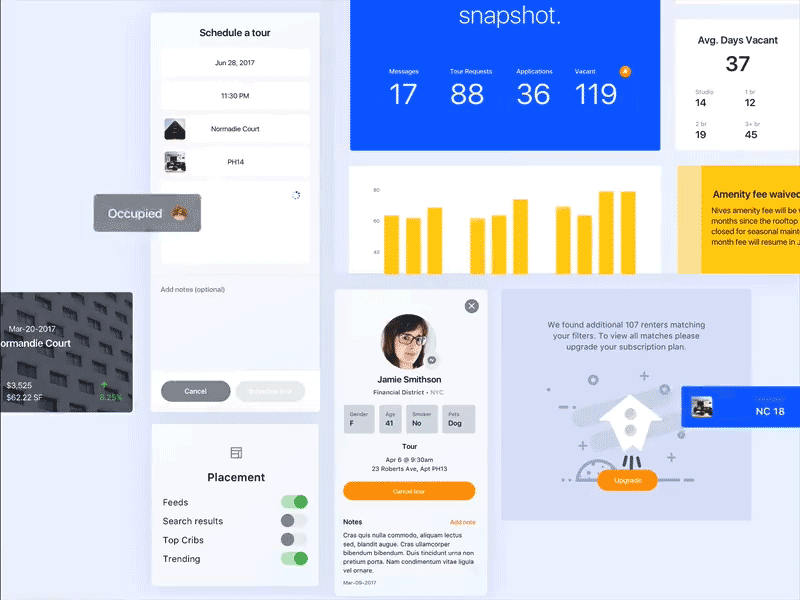 Started playing around with Kite Compositor and really love it. Still playing around but this is what I did after just about 2 hours after first opening it. A slight learning curve, but after watching 2-3 short videos and exploring their sample files I feel like I have a strong grasp of things.
On display is a few on the UI components of the redesigned CribRater I worked on 🙂
Supported by the Adobe Fund for Design.