Published on Dribbble / ui | Shakuro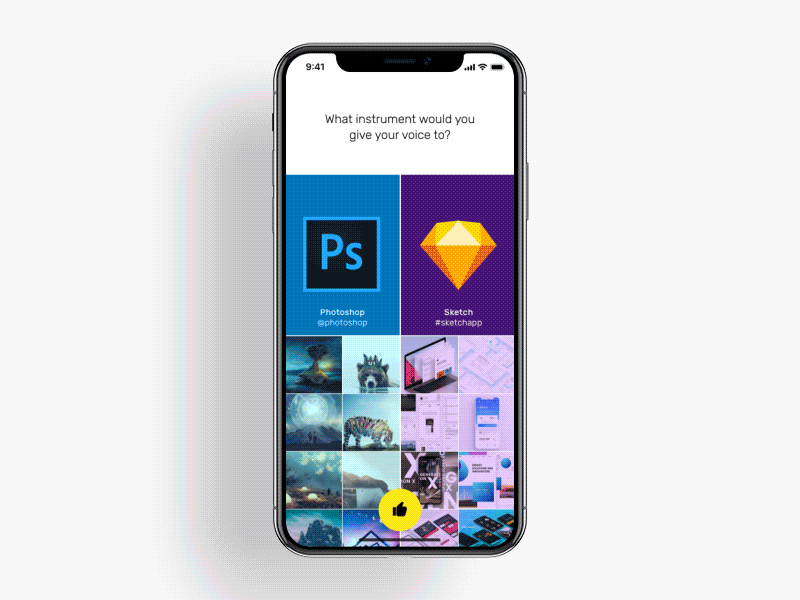 Instabattle is an application concept we created around a simple idea of colliding things from Instagram. You can cast your vote in favour of the trending hashtags, profiles, places, and so on, step back and see what happens when they duke it out.
Don't forget to press "L" and ✌️ follow us
Supported by the Adobe Fund for Design.