Published on Dribbble / ui | Kowalsky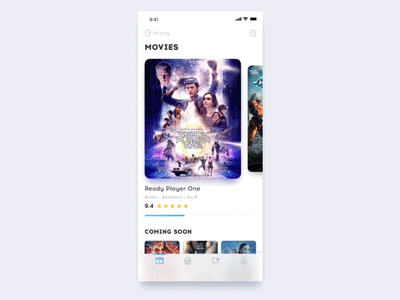 Hi~guys.

Here a Cinema UI. I hope you like it. ^_^
Any Suggestions? Leave me messages any time.
Sorry, forget to say: the payment page is a reference to @Lukáš Straňák `s work, link is: https://dribbble.com/shots/4250749-Cinema-app-Pay-for-seats

I want to say thanks to Lukáš Straňák, thank you and masters like you for your excellent work!!! I will keep learning and working.
Supported by the Adobe Fund for Design.