Published on Dribbble / ui | Balkan Brothers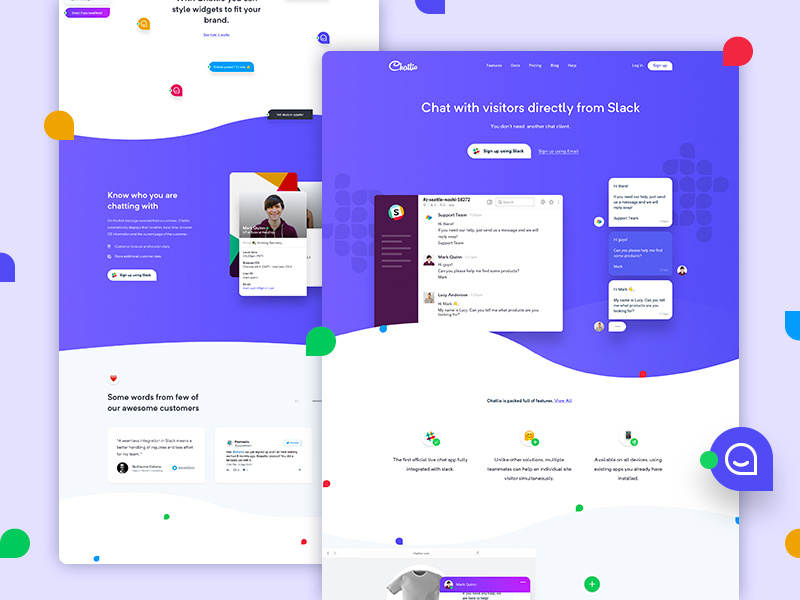 Hi everybody,
So this is a new design for Chatlio which should be coming out soon! We did color re-fresh, chat widget design, website design, animation and front end development.
We will be sharing more project shots soon, but this is the homepage design showcasing new set of features that help you integrate live chat with your slack account.
There are 2 versions in the attachment. 1 is with wave dividers and 1 is with simply rounded section dividers.
Design by: @[757683:Filip Justić]
All the best gusy!
Supported by the Adobe Fund for Design.