Published on Dribbble / ui | Imran Khan 仝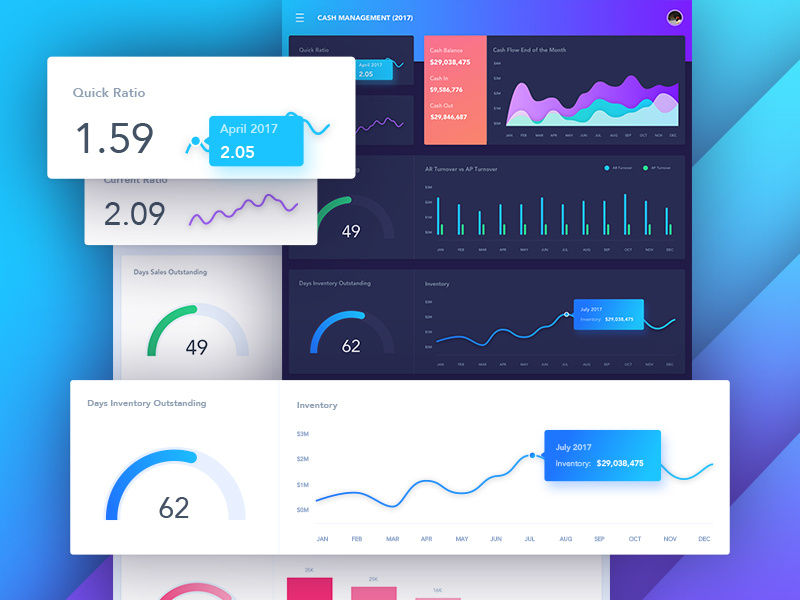 This financial dashboard template provides an overview of your liquidity and current cash flow situation, while providing you with a strong indication or how you can improve these metrics situation by optimizing processes handling Accounts Payable and Accounts Receivable. In detail it is giving you a quick overview of the Quick Ratio, Current Ratio, Cash Balance and your outstanding debts.
See Full Presentation on Behance
———————————————————————
If you have a project to discuss don't forget to say hello at hello@uininja.net
Thanks for watching!!!
Featured articles on Prototypr:
Supported by the Adobe Fund for Design.