Published on Dribbble / ui | Georgemaine Lourens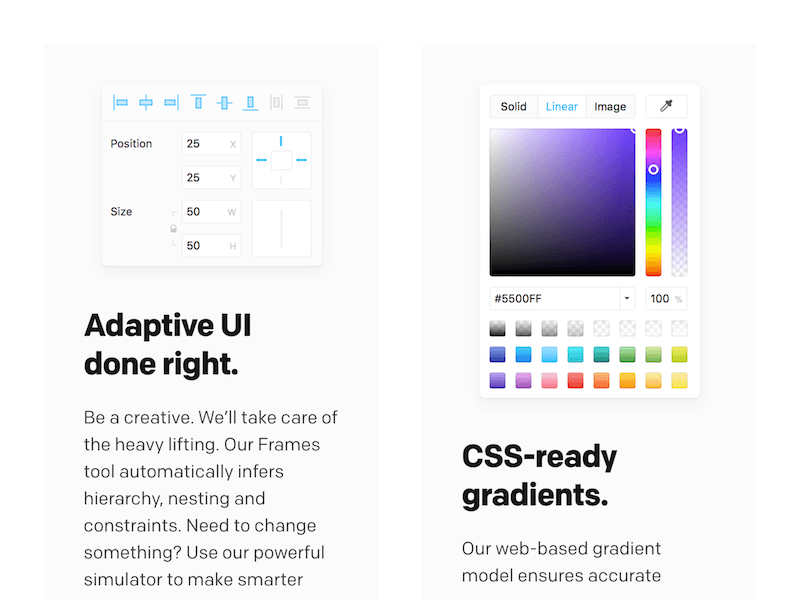 Happy April, Dribbble!
Last week we launched a new version of our site including brand new feature pages and a bold new look and feel. On that page, we decided to go with a card based layout to display Framer features.
Now it's even easier to read all about our complete design toolkit and everything that makes Framer the best tool for all your design needs.
Supported by the Adobe Fund for Design.