Published on Dribbble RSS by Hittter / Views | kyleanthonymiller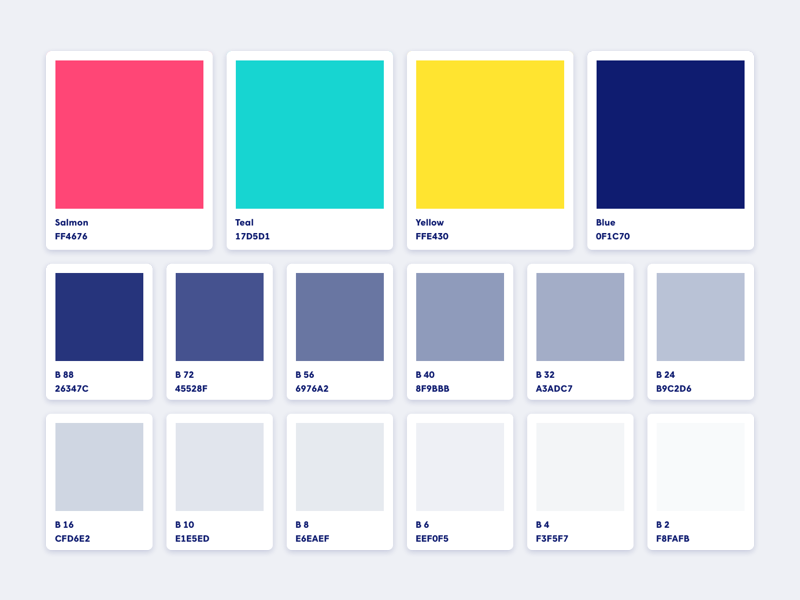 Hey!
Attached:

FREE PANTONE STYLE COLOR GUIDE!
Why? Because you guys are awesome!
Here is a color palette from a recently approved brand identity!
Just incase you missed it yesterday, I broke down how I choose neutral colors for a brand.
Establish a dark color for the brand that will most likely be used for the typography. Break that color opacity down by 8's mostly. I typically do 88, 72, 56, 40, 32, 24, 16, 10, 8, 6, 4, 2. Once I get into the lower digits I start going by 2's.
If you like this color palette, smash that like button!
Interested in upping your brand game?

Get in contact with me!

–

Kyle@kylemillercreative.com
Supported by the Adobe Fund for Design.