Published on Dribbble / ui | Zeki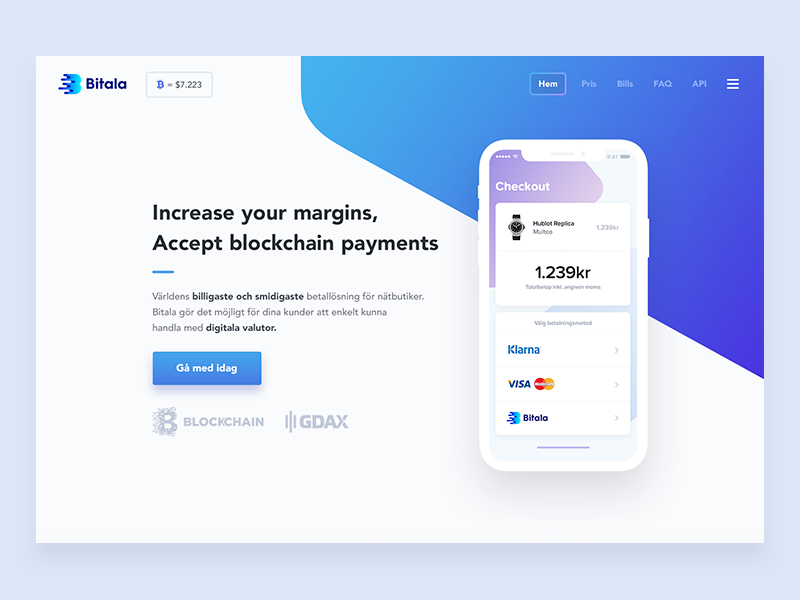 Hey,
I'm opening a company and launching a new product real soon. It's called "Bitala" and will allow people to spend their bitcoins/crypto-currencies much easier. Also allow e-commerces here in Scandinavia to accept (14 different) digital currenices in the checkout. Let me know what you think of the current hero for the upcoming landingpage that will be live next week. Cheers!
Long live BTC!!
Haha for work inquires: ceozeki@gmail.com
Supported by the Adobe Fund for Design.