Published on Dribbble / ui | Alexandra Nikonova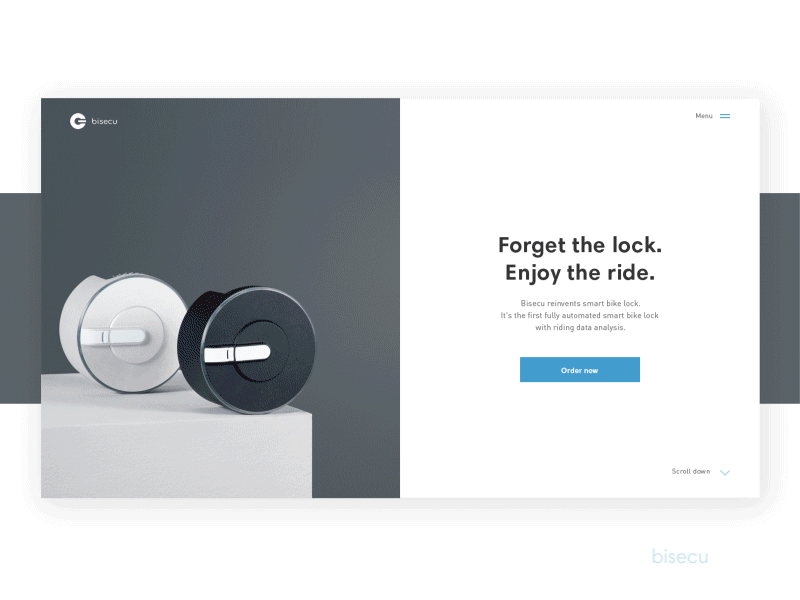 Hello everyone!

We want to present you a project called Bisecu!

This is an innovation in the development of bicycle locks.

Having seen this project we were so inspired that decided to show you how we see a website for this awesome product. We are convinced that everyone who loves bicycles needs this thing.

It's been a huge pain, but, unfortunately, we needed to fit into the Dribbble's constraints, and that's why we couldn't attach the entire animation. So there is more to come!

Look at the full pixels project attached!
–––
You want to create something cool? Feel free to contact us hi@malachitestudio.com
We're always glad to share with you our ideas and success.

Malachite | Facebook | Twitter | Instagram | Pinterest
Supported by the Adobe Fund for Design.