Published on Dribbble / ui | Zak Steele-Eklund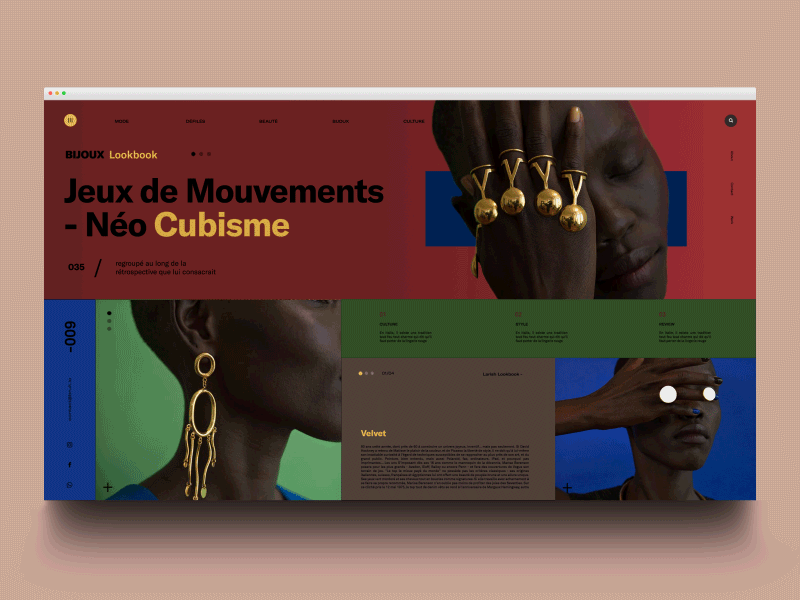 Mentioned in a previous shot how we had previously been tasked with utilising a "mondrianist" layout in the creation of a jewellery lookbook. And here's the aforementioned site. Here we tried to work with a colour palette that would complement the skin tone of the model, whilst still ensuring that nothing distracted the viewer from the jewellery which ofc has to be the star here.
just a reminder, down to 2 dribbble invites to give away – want to give one out by the weekend, so if anyone is interested just get in touch with your PF at zakeklund@tutanota.com
Featured articles on Prototypr:
Supported by the Adobe Fund for Design.