Published on Dribbble / ui | Aerolab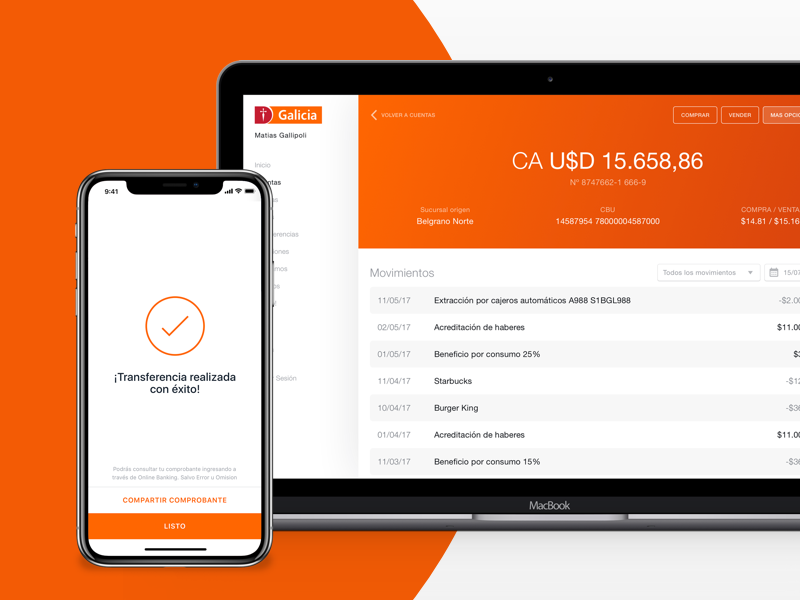 Banco Galicia, one of Argentina's biggest banks, wanted us to rethink their whole Online Banking experience. After a year and a half of hard work, we launched this simple, intuitive and user centered web app. We believe that @[19383:Matias Gallipoli], @[31671:Sof Andrade] and the rest of the team did an amazing job in this project, so kudos to them!
Check out the complete Case Study here ➭ https://aerolab.co/banco-galicia-online-banking
Here's some more Aeromagic for ya' ✨

Our website – Facebook – Twitter – Instagram
Supported by the Adobe Fund for Design.