Published on Dribbble / ui | tubik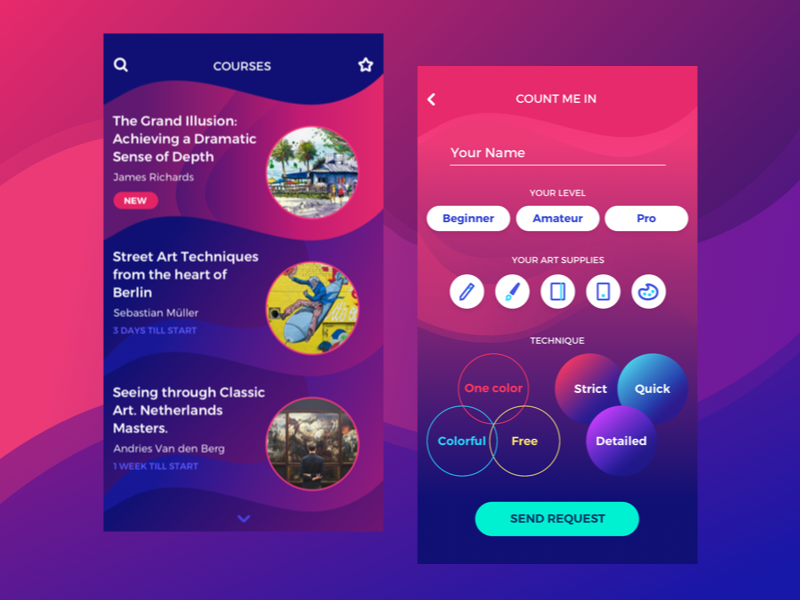 Here is a new concept dedicated to the art courses platform. The types of art these courses cover include classic art, street art, sketching, crafts, painting, sculpture and so on. The app has a simple structure: searching for specific courses, reading the info and subscribing to it; but at the same time the look of the screens is bright and vivid supporting the artistic topic of the app. The gradients bring on a feeling of depth and mystery the users are eager to reveal.
To share more ideas on design, we regularly update Tubik Blog with new articles. One of the latest posts is devoted to the principle of similarity for efficient UX. Join in!
Featured articles on Prototypr:
Supported by the Adobe Fund for Design.