Published on Dribbble / ui | Andrew Mialszygrosz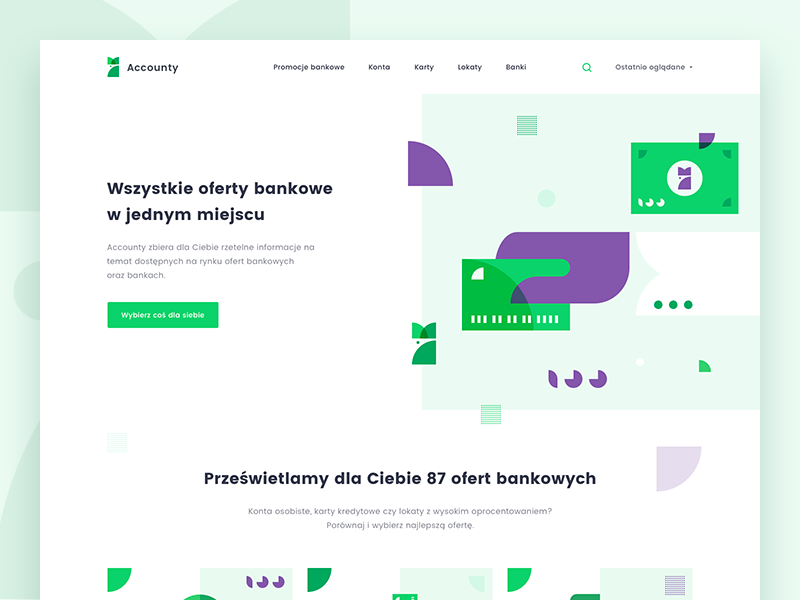 Hello everyone!
Today I would like to show you something new, it's our new project called "Accounty". It's a big platform for people who are looking for information about bank accounts and special offers.
You can find an alternative color version for illustrations in attachment.
It's just a beginning of our creative work, so be patient for next views.
I hope you like it. Show your ❤︎ and click "L"
Supported by the Adobe Fund for Design.