Published on Dribbble / ui | Zak Steele-Eklund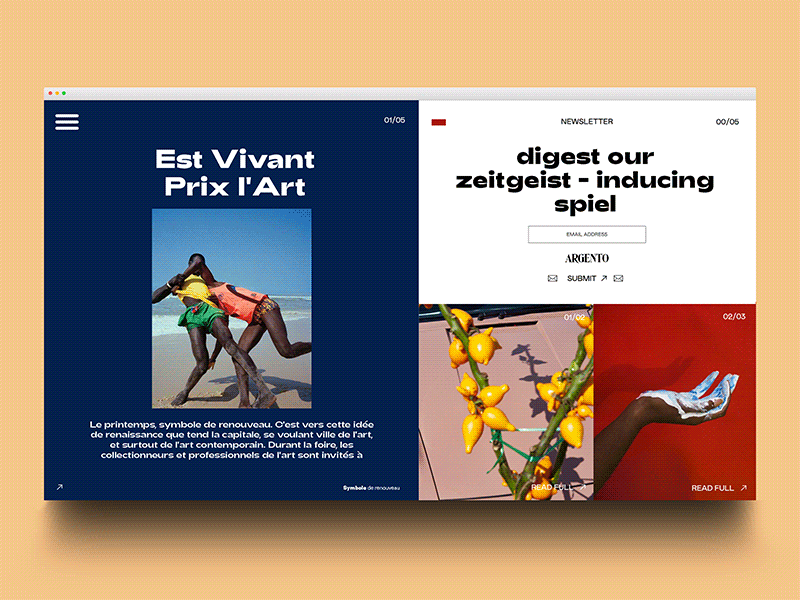 Hey Dribbble, hope your week is going cool – here's another shot from the site I shared earlier in the week, this is a different concept that we presented to the client; fonts are the same, but nav here is altered as well as transition style. Cheers for checking anyway guys, have a positive day and cool weekend.
Supported by the Adobe Fund for Design.