Published on Dribbble / ui | Nicole Jiang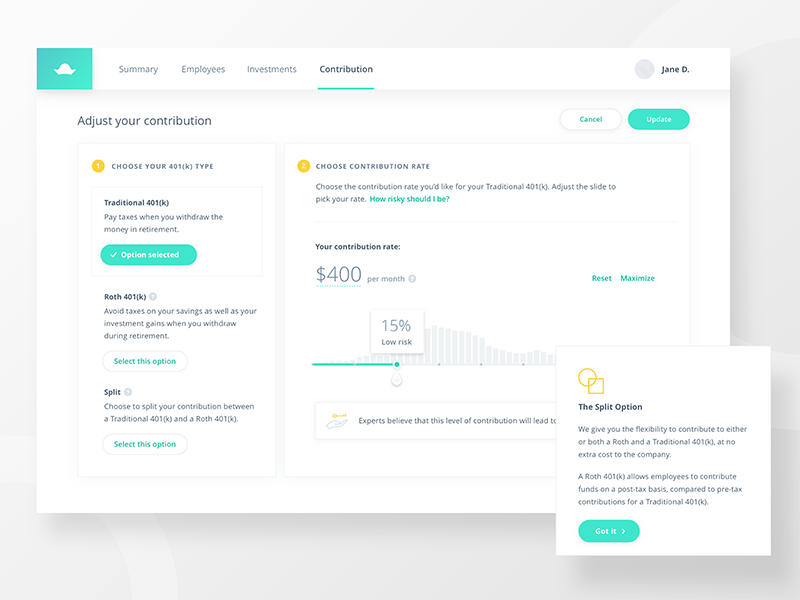 Hey Dribbble – I'm in the process of revamping the visual design of one of my old design project: 401K dashboard. This is a continuation from my previous shot. I've also attached a design file of how it looked like before vs. the new design language.
Often times designs we do are time/tech-constrained and this project is no-exception, it was a 'good-enough' piece. Years later I look back at projects I used to be proud of, I now no longer find them appealing and wish I could have designed them differently. I'm glad Dribbble can be a place where I can share my newer vision or these work.
Hope you enjoy this!
Supported by the Adobe Fund for Design.