Web Design Trends of 2017
The world of web design is constantly changing so if you're a web designer or just want to design your new website you need to keep an eye on current web design trends. Here trends keep changing few trends fade away with time and new one comes and few just prosper further with time. For online business websites play a huge role in business and a good design can take you long way forward in this path. So judging the new trends early enough will give you an edge over your competitors.
Like every year this year too the industry is expecting some new trends to come and we can expect a great year ahead. Take a look at this infographic from DesignTheWay.com to find out what web design trends we can expect in 2017.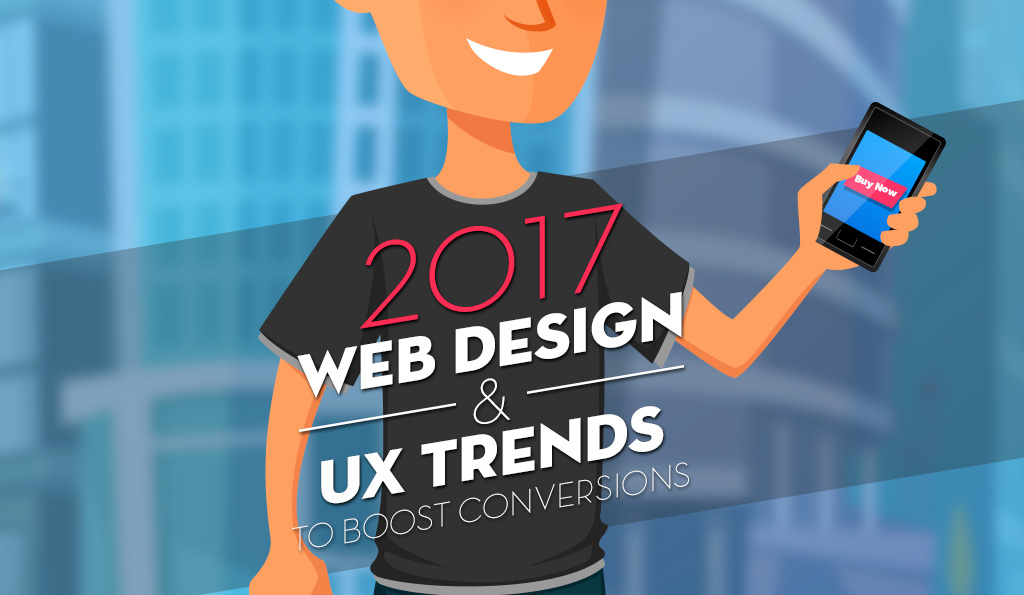 #1. Age Responsive Design
We see online advertising companies show ads according to users interest, so in near future you may see website content adapt according to users age. In 2017 new metadata is expected to allow age-specific adaptation with some additional features something like old aged users will see more muted color and bigger fonts than the young users.
#2. Micro mini interactions
Micro interaction is a very common thing for a website it means to interact with the website, like clicking a button. It's great to prototype first before moving to the next stage, and an ideal option is through the fast & smart tool, just like Axure or Mockplus. Now a day's apps and services are getting more user specific so we can expect increase in use of micro mini interactions where one micro interaction will be divided into smaller segments with greater levels of interaction.
#3. Custom illustrations
The use of stock photos will decrease and use of custom illustrations will increase, because you may have seen some websites using same stock photo, so there is no uniqueness this is the reason why websites are looking for more custom illustrations. It's more costly and time consuming but it gives an unique and much higher recognition value to the business.
#4. Interactive storytelling
If you want an edge over your competitors interactive storytelling can be a good option to engage your users. This is basically telling a story in each slide as user scrolls down. Even though it's a complex process but the rewards can be great as it can allow you to be very unique in your own way like this site.

#5. Mobile first approach
Responsive design has been there for a while now and its considered as one of design standers. So you need to make your site responsive because the trend is expected to grow even further this year.

#6. Semi-flat design
With the launch of windows metro style flat design became a hot trend in web design but it has some usability issue, like for example without any hover effect on buttons users don't know where to click. So to counter this problem designers are moving to semi-flat design with use of subtle shadow and transitions.
#7. Increase in parallax adoption
Parallax effect is when you scroll down a website certain element move at a different speed than rest of the page, you may have seen that in many websites. This effect is applied to the speed and movement of the background image. With better and improved technology we can see more parallax effect being use.
#8. Full screen video background
As we all know video captures attention of its viewers very quickly, so if you want to capture your users attention quickly video can be a great option. Homepage full screen video can tell about your product or services very effectively. Ever improving internet connectivity throughout the world will allow you to use more full screen video background.
→click here for more fascinating articles